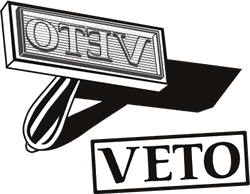 Okay. It's crunch time. Last chance to do your duty.
I'm not usually an alarmist, so forgive me for raising holy hell this weekend about the complete and utter collapse of sanity in Raleigh with regard to the state budget. If you're not worried about the budget, you should be. And if you're not in action yet, it's time to get crackin'.
On Monday night, June 4th, the legislature will convene to consider the vast differences between the Senate's Republican budget and the slightly more progressive House budget. There will be a vote to determine whether the House concurs with the Senate.
nine Democrats have to vote for the budget for it to be a done deal. I say again: Only nine Democrats have to sell out for this pathetic budget to move on to Governor Easley's desk.
Which raises this question:
Can Joe Hackney hold the House Democrats together on this critical issue?
Unlike his most welcome action on the Republican abuse of marriage bill, Joe can't act on his own to settle this matter. He has to lead by holding a herd of cats together long enough to vote down the egregious Senate budget. He wasn't able to do that on the smoking ban or on mental health. He wasn't able to do that on the moratorium on state-sponsored killing. We can only hope he's been saving up his political capital for when it matters most - which is exactly right now.
If the Senate version of this budget passes, the least advantaged people in North Carolina will be totally screwed - again. While public education, community colleges and early childhood care don't get lavish support in the House bill, at least they're not completely abandoned like they are in the Republican controlled Senate.
::
The North Carolina Greedy Old Party will be meeting in Charlotte this weekend to map out its strategy of attack Monday night. According to their so-called leaders, they already think they have won. They already know they have carried the Senate, even though they had to sell out their most core beliefs. That's right, sold out. You see, the Senate bill authorizes more than a billion dollars in new debt that does not have to approved by We the People. And for all their talk about fiscal responsibility, the Greeders are supporting that debt just so they can peel back the temporary tax on rich guys. The truth is, they don't give a damn about fiscal responsibility. Not one danged bit.
Well, friends, it's time to put up or shut up.
First off, contact every House member you can find and tell them you do NOT favor putting North Carolina deeper into debt without giving citizens the right to vote on it.

Second, tell your representative that you do not favor cutting taxes on the wealthiest people in our state at a time when the poorest are going hungry, not getting health care and paying more and more for education.

Third, send a link to this post to everybody in your address book and ask them to do the same.
We are at risk of a quiet Republican coup, fully enabled by the do-nothing, chickenshit NC Senate. If Hackney doesn't manage to hold the House together, Governor Easley will find himself confronted with a bill that is fiscally and morally bankrupt on every measure that matters.
At that point, the Governor will either step up and veto this god-forsaken budget and protect the interests of We the People . . . or he will let it pass, throwing poor people, young school children, the mentally ill, and generations of future taxpayers under the bus for political expediency. I'm betting he won't do that.
Which brings me to my fourth point:
Contact the Governor's office today and say you expect him to veto any budget that comes to him with a billion dollars in unauthorized debt. Insist that any debt financing be approved by We the People, as required by law.
If the Governor signals his intention to veto, the House Democrats will not go along with the Senate. They won't want to spend all summer slogging through a whole new budget process. They won't want to go back to the drawing board.
Those are the four steps that need taking.
Get to work.
UPDATE: Many thanks to whoever it was who managed to make this happen:
Almaa@ncleg.net
Marthaa@ncleg.net
Lucya@ncleg.net
Carya@ncleg.net
Davida@ncleg.net
Marilyna@ncleg.net
Jeffba@ncleg.net
larryb@ncleg.net
Curtisb@ncleg.net
Danb@ncleg.net
Johnbl@ncleg.net
Aliceb@ncleg.net
Joeb@ncleg.net
Vanb@ncleg.net
Williambr@ncleg.net
Larrybr@ncleg.net
Brub@ncleg.net
Angelab@ncleg.net
Beckyc@ncleg.net
Waltc@ncleg.net
Debbiec@ncleg.net
Georgec@ncleg.net
Lorenec@ncleg.net
Nelsonc@ncleg.net
Lindac@ncleg.net
Triciac@ncleg.net
Jimcr@ncleg.net
Petec@ncleg.net
Billcu@ncleg.net
Billd@ncleg.net
Leod@ncleg.net
Margaretd@ncleg.net
Jerryd@ncleg.net
Nelsond@ncleg.net
Beverlye@ncleg.net
Bobe@ncleg.net
Billf@ncleg.net
Jeanf@ncleg.net
Susanf@ncleg.net
Dalef@ncleg.net
Phillipf@ncleg.net
Pryorg@ncleg.net
Mitchg@ncleg.net
Rickg@ncleg.net
Bruceg@ncleg.net
Melanieg@ncleg.net
Robertg@ncleg.net
Jimg@ncleg.net
Joeh@ncleg.net
Philliph@ncleg.net
Larryh@ncleg.net
Jimha@ncleg.net
Tyh@ncleg.net
Priceyh@ncleg.net
Deweyh@ncleg.net
Markh@ncleg.net
Hughh@ncleg.net
bryanh@ncleg.net
Georgeho@ncleg.net
Juliah@ncleg.net
Path@ncleg.net
Verlai@ncleg.net
Maggiej@ncleg.net
Lindajo@ncleg.net
Earlj@ncleg.net
Carolynju@ncleg.net
Carolynj@ncleg.net
Rick@ncleg.net
Joek@ncleg.net
Jhl@ncleg.net
Davidl@ncleg.net
Jimmyl@ncleg.net
Marvinl@ncleg.net
Paull@ncleg.net
Grierm@ncleg.net
Marymc@ncleg.net
Dannym@ncleg.net
Patm@ncleg.net
Marianm@ncleg.net
Mickeym@ncleg.net
Anniem@ncleg.net
Timm@ncleg.net
Wiln@ncleg.net
Billo@ncleg.net
Earlinep@ncleg.net
Louisp@ncleg.net
Garlandp@ncleg.net
Raymondr@ncleg.net
Karenr@ncleg.net
Deborahr@ncleg.net
Ruths@ncleg.net
Drews@ncleg.net
Mitchells@ncleg.net
Tims@ncleg.net
Pauls@ncleg.net
Edgars@ncleg.net
Fredst@ncleg.net
Bonners@ncleg.net
Rons@ncleg.net
Culliet@ncleg.net
Charlest@ncleg.net
Thomt@ncleg.net
Joet@ncleg.net
Russellt@ncleg.net
Aliceu@ncleg.net
Williamw@ncleg.net
Trudiw@ncleg.net
Tracyw@ncleg.net
Edithw@ncleg.net
Rayw@ncleg.net
Jenniferw@ncleg.net
Rogerw@ncleg.net
Lauraw@ncleg.net
Winkiew@ncleg.net
Arthurw@ncleg.net
Larryw@ncleg.net
Michaelw@ncleg.net
Tomw@ncleg.net
Douglasy@ncleg.net