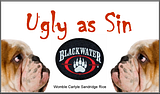 Via Blackwater watch, this story of a country operating with integrity, honor and decency.
German weapons manufacturer Heckler & Koch said it would end its relationship with Blackwater after media reported that the controversial US-run military firm was using its guns in Iraq and Afghanistan. Blackwater, a private security company which has been contracted to protect high-profile US officials and foreign dignitaries in Iraq, had been using Heckler & Koch machine guns in both Iraq and Afghanistan.

The German arms manufacturer ... said it would cut all its ties to the US firm, according to "Report Mainz." The German government had not given Heckler & Koch permission to provide Blackwater with firearms.
The story continues with specific commentary by two German lawmakers.
"It is scandalous and unacceptable that a German arms company cooperates with such a lawless mercenary troop ... although it must know that this firm is involved in illegal killings in Iraq," Green party parliamentarian Hans Christian Ströbele told the program's reporters. The Social Democrats' foreign policy spokesman, Gert Weisskirchen, called for legislation to prevent German firms from participating in the "privatization of war" and said that "such cooperation should be scrutinized."
Imagine that. Politicians in Germany calling for legislation to prevent German firms from participating in the privatization of war. The differences between that point of view and the policies of the United States of America couldn't be more stark.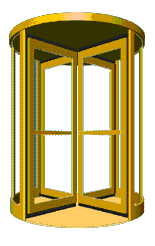 Which brings us to Womble Carlyle Sandridge Rice.
For many, the term "revolving door" has come to symbolize one of the most destructive practices in modern politics. But like anything else, the devil is in the details. Let's say, for example, that a Senate staffer leaves DC to work for a non-profit that provides early childhood education. I'm inclined to give that staffer the benefit of the doubt. She'll use her connections to do something that most people would agree is important and honorable, even while profiting from it.
But what happens when the revolving door leads a person to lobby on behalf of, say, a mercenary army? What happens when those connections get used to grease the skids for contracts that suck money away from our volunteer armed forces to line the pockets of war-profiteers?
Over the past few months, I've immersed myself in the dark world of Blackwater USA. I have shared some of what I've learned here, and there is much more out there to learn. You've read about how a Blackwater executive vice president ridiculed Marshall Adame, a Democratic Congressional candidate. You've read how a friend of Blackwater used his office in a trade association to try to intimidate Marshall earlier this year. Any you may have even heard about one of Blackwater's new lobbyists, Mark Harkins, of Womble Carlyle Sandridge Rice.
On Capitol Hill, Mark served as Chief of Staff to Rep. Brad Miller, who is currently the Chairman of the House Science and Technology Subcommittee on Investigations and Oversight and a member of the Financial Services, and Foreign Relations Committees. Mark also served as a senior policy advisor to Rep. David Price, currently Chairman of the House Appropriations Subcommittee on Homeland Security.
That was then. This is now.
Mark Harkins joined Womble Carlyle in 2007 after a tenure that spanned more than 18 years on Capitol Hill. Mark is focused on the representation of corporate, non-profit, and government clients before Congress and the Executive Branch. His government service includes both individual members' offices and on Committee staff. He is a veteran of the federal appropriations and budgeting process and his areas of expertise include financial services, science, ways and means, and homeland security issues. He is a frequent speaker on the legislative process and procedures in the House of Representatives.
From all I've read, Mark Harkins is a solid citizen. Which is why I'm struggling to understand why he appears to be working to help Blackwater USA. At least that's my understanding from this article. It is also why I wrote to Mark several weeks ago to ask about the relationship between his law firm and Blackwater.
1. You have a long history of working with a couple of solid progressive members of Congress. Now you're in the private sector as a lobbyist for Blackwater USA. Is this work that you volunteered for? Did you help win the business?

2. Does your law firm have any policies on which clients it will take on? Presumably the firm does not get involved in illegal activities, but beyond that, what guidelines apply in client selection?

3. Has the firm had any push-back yet from clients who don't want to be associated with Blackwater, even with two degrees of separation?

4. What does your work for Blackwater entail?

5. You surely have many other options for making money, so why this?
When I initially contacted Mark, he seemed open to talking with me. He said he was "happy to catch up with me" and wanted to know my deadline. After a few more exchanges, he said he might have something back to me by close of business on February 5th, more than two weeks ago. I would guess that the idea of talking about Blackwater USA with a lefty blogger probably didn't go over so well with the big boys in the firm.
In any case, I wrote to Mark on February 10th saying:
Hi Mark.

If you have anything for me on the Blackwater business, please send it along. Otherwise I'll just post the few facts that I have and report that you were unable to respond to my questions. Thanks!
I heard nothing.
Mark, of course, is a private citizen and is under zero obligation to explain himself to me or anyone else. But I very much wish he would, because I really don't get it. Because if the German government can understand the inherent dangers of aiding and abetting mercenary armies, surely someone who has served two honorable members of the US House of Representatives should be able to.
To my knowledge.